Portfolio
ChaandRaat&Eid Bazaar – Galaxy Grand Convention Centre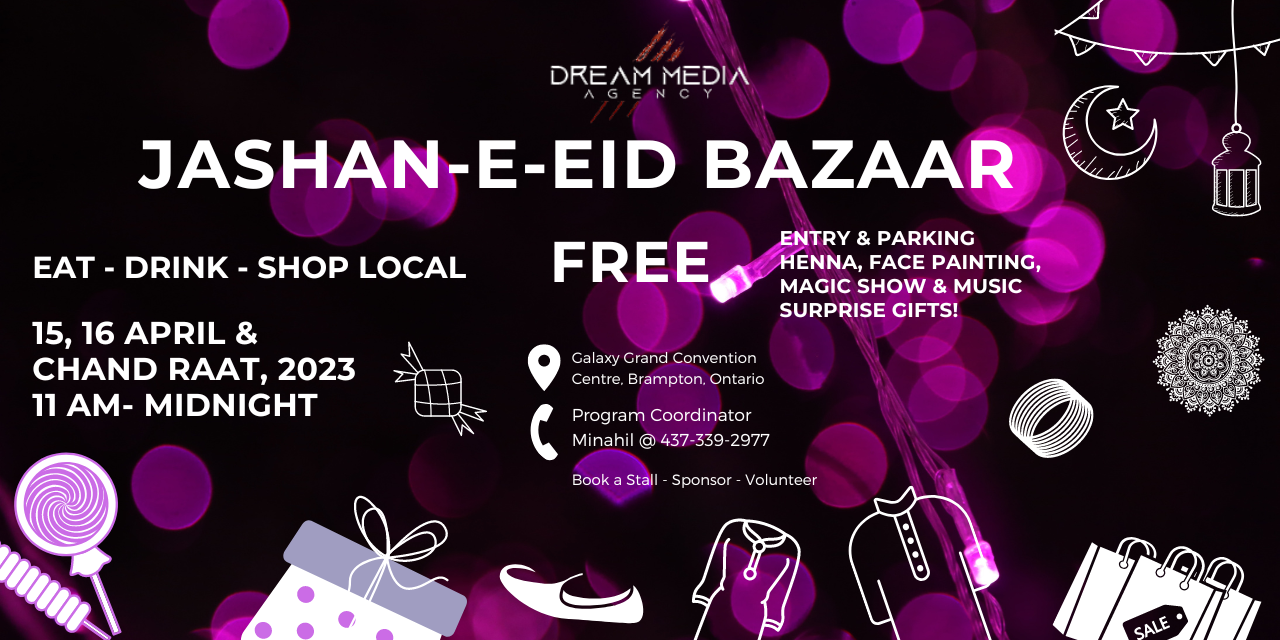 ChaandRaat&Eid Bazaar – Galaxy Grand Convention Centre
This April, Cocktail International &DreamMedia Agency brings forth two festive family events to spark up the communal spirit and have an uplifting experience enjoying food, music, art and unlimited entertainment.
Our goal is to provide a one of a kind and uniting event for the South Asians in Brampton-Toronto to celebrate the festive season together.
ChaandRaat&Eid Bazaar is geared at people of all ages and all cultures. From diverse and delicious food vendors to music, Eid dresses and face painting, we strive to bring it all.
We invite you to join us in this unique event as a sponsor, a volunteer, a vendor or even as a guest enjoying the many wonderful activities and programs we have for you.
And that's not all. We have a bundle of surprises for you at the event and an elusive grand prize. We'd have lucky draws every hour at the event and free henna tattoos for all the lovely ladies out there!
Come and get yours!
Spread the word and share with us in this joyous holiday.